Our Next event is in.....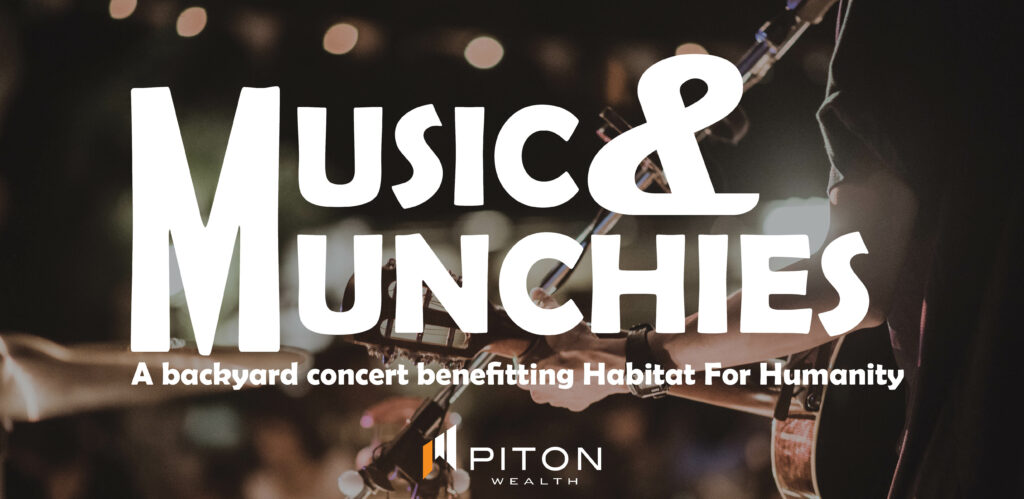 Music & Munchies - A Backyard Concert*
September, 16 2023 | 6pm - 9pm PDT
Monday morning update:
The Piton team is overflowing with gratitude following the amazing night we all had at Music and Munchies on Saturday. Expressing our thanks to everyone who deserves them will be a challenge, but allow us to offer some initial appreciation:
– To the musicians April Bergez, Mike Parker and Chris Loid: Thank you for bringing your unique talents to beautiful and captivating songs. (We were hoping for a duet with Chris and Mike and got a whole set together! Wow!) You make connections between souls, people and God in the ways that only music and song can.
– To everyone who worked to provide and deliver the vast, delicious array of food and beverages: JuicyFruit, Wine Social, Bree, Johnson Orchards and more! Wow!
– To all the team members and volunteers who set up, served, fixed and continually brought smiling joy from beginning to end!
– To Jet Richardson along with the board and staff members of TriCounty Partners Habitat for Humanity, for sharing in the event but more importantly for all the ongoing work that makes our community ever brighter and stronger.
– last and far from least, to all the attendees, donors and supporters. Your generosity and kind spirit made the whole event a blessing beyond measure. In financial terms alone, your generosity was overflowing. For last year's concert, we set a fundraising goal of $10,000, which we were delighted to exceed. That inspired us to set the loftier goal of $20,000 this year. As of this morning, the total has topped $26,000. We are humbled and beyond grateful.
– More celebrations and images to come! If you took pics that night and have not shared them yet, continue to post them with the tags #servewell, #habtitatforhumanity and #pitonwealth!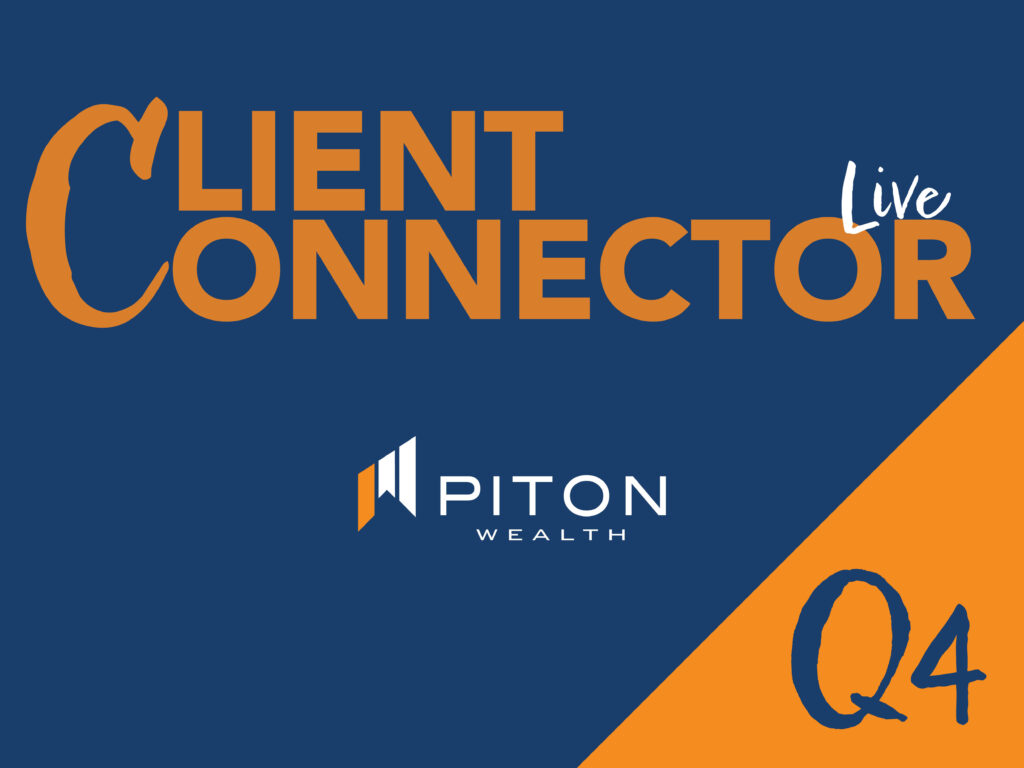 Q4 Live Quarterly Client Connector
October 19, 2023 | 5:30 – 6:30pm PDT (6:30–7:30pm MDT)
*PRIVATE* FOR PITON CLIENTS ONLY
There are three options to attend:
- at the Kennewick office with the presenters live, in person
- a remote viewing of the event at the Kalispell office
- via Zoom
The Connector features both a review of recent and upcoming community events and an update on portfolio strategy and market developments. A Q&A session with CEO Michelle Clary and Senior Vice-President of Research Chuck Etzweiler will complete the session. Watch here for more details, including opportunities to submit questions ahead of time!